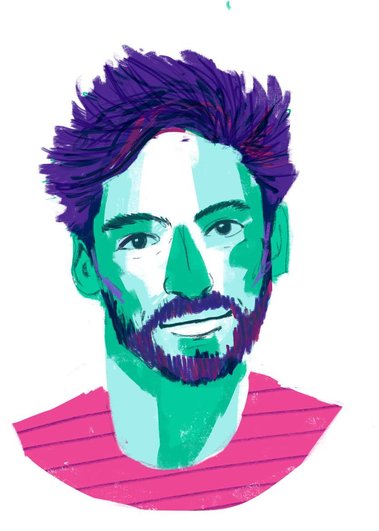 Biography
Josh Trujillo is a writer, editor, and narrative designer based in Los Angeles. He has worked with clients including Marvel, Gearbox, Telltale Games, Netflix, and DC Comics, among others.
He is currently the writer of Blue Beetle, debuting later this year. Also in 2023, he released Washington's Gay General with illustrator Levi Hastings. Trujillo is the creator of the colorful children's book Lost Beast, Found Friend, the sports comedy Dodge City, the historical romance Declaration, and the romance anthology Love Machines. His work spans different genre and audiences, including children's fiction, history, gaming, and queer issues.
Josh recently wrapped work on unannounced projects for next-gen consoles. In addition, he wrote Farmville 3 for mobile devices. Previously, he wrote on Marvel's Guardians of the Galaxy: The Telltale Series, Batman: The Enemy Within, and The Wolf Among Us 2 (unreleased.)
Trujillo has written for various iconic characters, including Superman, Wonder Woman, and The Flash. He has also written official comics based on Rick and Morty, Dream Daddy, Aggretsuko, and Adventure Time.
Josh's passion for gaming extends to his comics work as well. In 2015, he created Death Saves: Fallen Heroes of the Kitchen Table, an anthology collecting stories about what happens to beloved tabletop RPG characters when they run out of hit points. Inspired by the success of the project, Trujillo created the Death Saves Total Party Kill Guide, a book of tabletop gaming advice and a humorous spin on old gaming handbooks. A second volume, Advanced Death Saves, debuted in 2019. Trujillo also designed original tabletop gaming content for Lion Forge's Rolled & Told.
In 2020, he contributed to the Ignatz award-winning anthology Be Gay, Do Comics. Trujillo's work is also featured in DC Comics and IDW's Eisner award-winning Love is Love, benefiting victims of the Orlando nightclub tragedy, and the Ringo award-nominated Mine!, benefiting Planned Parenthood. In 2018, Dodge City was named one of the year's best comics by AV Club.
Trujillo speaks for inclusiveness and diversity in popular media, and works alongside groups including Prism Comics. He is a regular of conventions around the country, and has moderated discussion panels on historical comics, writing all-ages comics, and self-publishing. In 2015, Trujillo organized and moderated San Diego Comic Con's first panel on queer gaming.
In 2021, Christopher Cantwell, Jan Bazaldua, and Josh Trujillo created the character Aaron Fischer for Marvel Comics. News of Aaron's first appearance was featured in outlets including Entertainment Weekly, The Today Show, and The Hill. He debuted in The United States of Captain America #1.
In 2022, Trujillo collaborated with the esports team FaZe Clan for their Batman / FaZe Clan comic book crossover.
Josh Trujillo's comics writing is represented by Charlie Olsen of Inkwell Management.
You can remain updated on his work by following Josh on Twitter @LostHisKeysMan.